FYI: This post has a bunch of photos and you may be overwhelmed with the cuteness factor of them. =)
Ok, ok, as if you haven't noticed already I'm sort of infatuated with my nephew, Alfino. Although I had two nephews born within a month of each other I have grown closer to Alfino simply because I see him more often...which gives me bunches of photography practice. =) Alfredo's baptism is this Sunday so I will be posting more photos of him as well. =)
While I went to visit my Mom and Uncle the other day, my brother, Allan and girlfriend, Sofie also brought Alfino over to spend some time with Grandma. Alfino loves laying down so I decided to take this opportunity to try out my new lens I just got. He looked so adorable in the blue he had on and although I was told by Sofie that Allan did not like what he had on simply because his blues he had on did not match, I shot away anyways. He just looked so peaceful and besides Allan was sleeping so how would he know if I shot some photos of Fino? ;)
I absolutely love how unbelievably chubby he is! I adore super chunky babies! I'm totally in love with him! Look at his double chin...hehe.
A black and white photo...he looks so peaceful.


My favorite shot!


Some more of him just laying around...he seems to be in love with the camera!


His big 'ol head. =)


My, what big eyes you have!

Sofie's favorite!

And finally Mama Sofie couldn't resist but join in on the action!

And Grandma too!
And finally another shot with Mama...
A very tired Alfino with Auntie Shakti.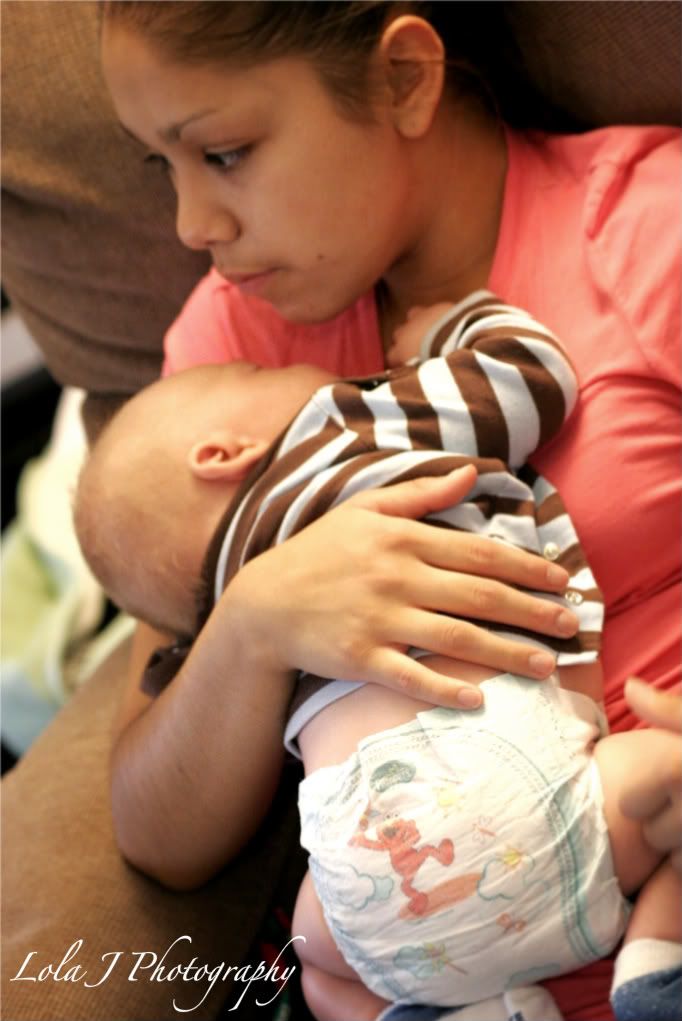 Happy Friday!